Families as Planning Partners NDIS Course – evening course
12 August | 5:45 pm

-

9:00 pm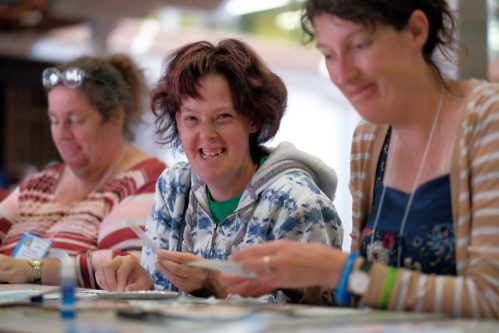 This is a FREE online course for families by trainers who are parents with personal experience of the NDIS, for families who want to understand NDIS and take this opportunity to build a 'Good Life' and future for their family member.
The presenter will 'tailor' information to suit each group and mail out the course books each week to you.
The following topics are covered:
Wed. 12 August Session 1. Learn about how the NDIS processes work. Understanding your NDIS Plan What is the family's role and responsibilities
Wed. 19 August Session 2. Getting effective Support from your NDIS package How to work with NDIS and service providers and workers. What you need for the planning meeting. What are your rights?
Wed. 26 August Session 3. Start planning for the future. Learn about different types of plans & what is best for your situation. Using the NDIS planning process to get a plan that suits your needs.
Wed. 2 September Session 4. How to Manage the Plan supports and funding. Learn how to implement the plan and use the Price Guide. Understanding Agency Managed, Plan Management & Self-Management & choosing the right combination for your situation.
Please note: You must commit to log in and attend all four sessions, places are limited.
What can the course offer you?
• User-friendly information on the NDIS processes and how to use them to get the things you need for you/your family member • The opportunity to develop a 'person-centred plan' for your family member
• Work through all the steps you need to prepare well for your next Plan review.
• Resources – information on USB; electronic templates to use in preparing your information and evidence for Plan Review.
Contact Maree Hewitt for more information or to arrange a course for your group or organisation. Ph 03 9416 4003.
Related Events