Families as Planning Partners NDIS Course
16 November | 5:45 pm

-

9:00 pm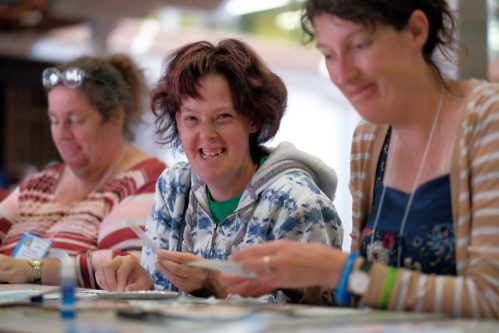 Be more in control of decisions about your NDIS Plan.
Get prepared for your Plan Review.
This is an online course for families by trainers who are parents with personal experience of the NDIS, for families who want to understand NDIS and take the opportunity to build a 'good life' and future for their family member.
The presenter will 'tailor' information to suit each group and mail out the course books to you. The following key topics are covered:
Monday 16 November Session 1: Learn about how the NDIS processes work. Understanding your NDIS Plan What is the family's role and responsibilities?
Monday 23 November Session 2: Getting effective Support from your NDIS package How to work with NDIS and service providers and workers. What you need for the planning meeting. What are your rights?
Monday 30 November Session 3: Start planning for the future. What information are your support workers using to provide 'care'? Setting NDIS goals and 'life goals'. Getting a plan that suits your needs.
Monday 7 December Session 4: How to Manage the Plan supports and funding. Learn how to implement an NDIS plan and use the Price Guide. Understanding Agency, Plan & Self Management & choosing the right combination for your situation.
Cost of the Course
VALID is no longer funded to provide training for families. To continue our work, we must now charge a fee for Courses and Workshops. We hope we can continue to support you and your family.
Registration Fees (these include hard copy of course booklets) $30.77 p/hr x 4 sessions (13 hours) = total $400 per course for family members / participants $150 p/session x 4 sessions (13 hours) = $600 per course for workers
How to Register Please return the form over the page. VALID will then send you an invoice with the different NDIS Price Guide items you can choose to claim from (Core supports or Capacity Building).
Please note: VALID is not a 'registered NDIS provider' so families/participants will only be able to claim for this training if you Plan Manage or you Self-Manage your NDIS Plan.
Cancellations – if you cancel with five business days' notice you will receive a full refund
Payment is required before the start of the course.
Related Events